Rating: 3 out 5 stars ⭐️⭐️⭐️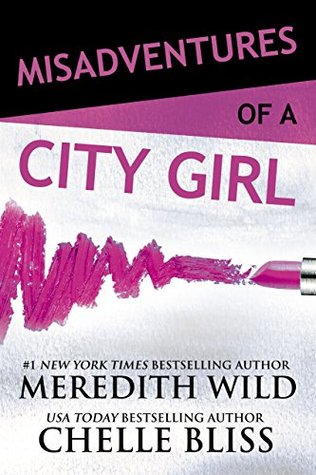 Published: September 12, 2017
---
Fresh off a divorce from a Hollywood hotshot, Madison Atwood needs an escape. With the paparazzi fresh on her heels and her love life splashed on every tabloid, she runs away to a swanky retreat in Northern California. Avalon Springs is the mountainside haven she needs to find herself again.
Luke Dawson lives off the grid, preferring solitude to society. When he finds a beautiful woman soaking in the hot springs on his property, he can't stop himself from watching her. She captures his attention, but she's just a city girl—a beautiful distraction disturbing the peace he's settled here to find.
When Madison discovers Luke's secluded cabin, he can't turn her away again. They make no promises. Madison needs to feel wanted again, and Luke misses the touch of a woman. But when mother nature has other plans, they're forced to spend more than a night of passion together. Can Luke say goodbye to the only woman who's made him feeling anything in years, and can Madison leave behind the man who brought her back to life?
---
My views:
Ever read a booked that everybody loved but you can't love it even you really tried? Well that was this book for me.
When I started reading it I could already tell that I was not going to like this too much. I know this is an erotic romance but damn, it was nowhere near realistic. If you don't mind that then you should be fine. Maybe I shouldn't be too hard on it, I think I am just because it was so hyped up and I kept seeing advertising for it on Facebook. I just went in with bigger expectations than I should.
Now I'm not saying it's not a good book. It was a quick sexy read.
I like the characters okay. I want a Luke Dawson! He was rugged, self-sufficient, and willing to please. (In and out of the bedroom) Madison was an okay character. She wasn't as stuck up of a city girl as I expected her to be(which is good). They met under unrealistic circumstances, but they did have great chemistry together.
The only things that really bugged me were too much sex, hell at one point it's all they were doing. Also the back and forth about where they were going to live was a little exhausting.
Overall, it was a quick read and it was pretty steamy too.